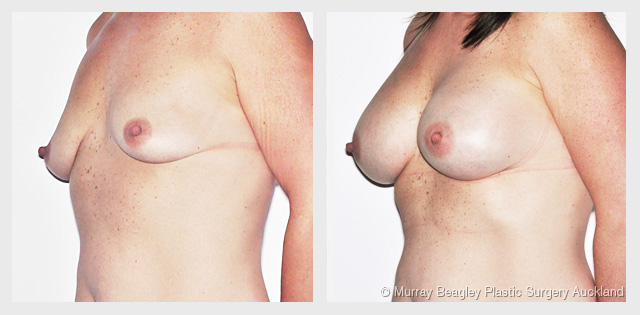 Breast Enlargement | Breast Augmentation | Mammaplasty
Breast Implants
The surgical enlargement of the breasts using artificial breast implants may be an option for women who are not satisfied with their breast shape and size due to disease, trauma, post-pregnancy loss or insufficient development.
This breast implant enlargement procedure is called 'mammaplasty'.
The breast implant will be placed either in front of, or behind the pectoral muscle. The decision to have breast implants should only be made after discussion with your breast plastic surgeon Murray Beagley.
The decision whether to have cosmetic breast surgery is always yours and should not be made in a rush. Make a decision only when you are satisfied with the information you have received and believe you have been well informed. View breast plastic surgeon Murray Beagley's before/after breast surgery photo gallery.
The complete breast enlargement implants pamphlet is available from cosmetic surgeon, Mr Murray Beagley.
Download the latest FAQ (frequently asked questions) on breast implant surgery